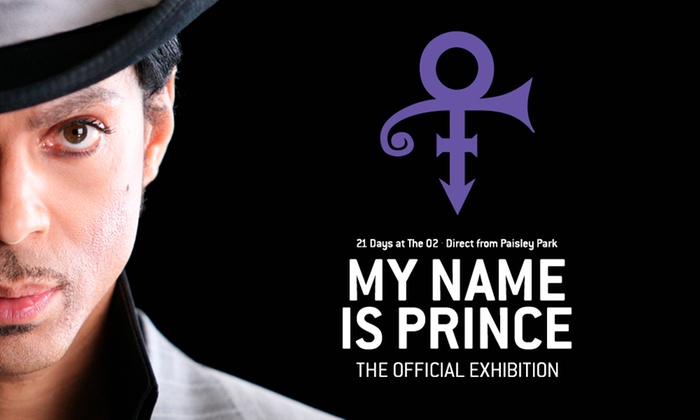 If you are a fan of Prince and can get to North Greenwich, don't miss the "My Name is Prince" exhibition at the Dome. It's an extensive trawl through his musical history, with 35 soundtracks of varying sorts to listen to on the headphones, a vast array of videos and concert footage and loads of his guitars and costumes.
The show brought back loads of memories, with "Purple Rain" and "Little Red Corvette" as spine tingling as ever. But the fluid funk of the early albums like "Controversy" came across well, and plenty of the later albums got their fair due too. It was a great reminder of the quality and breadth of Prince's music, and the inventiveness within a familiar musical framework. The 80s were when it really became natural for pop, soul, funk and rock to come together, and Prince was the epitome of that.
The costumes were dazzling and they reminded you how small Prince was. Couldn't have been much more than five feet. The high heels too – no wonder he developed knee problems leaping around on those.
It was a geeky pleasure, too, to take a close look at all his weird and wonderful guitars, and to discover that his favourite, which he used a lot for recording, was a Hohner Telecaster copy. He bought his first ever model for $30 at a local store. No doubt he modified them over the years, but those Hohners provided the funk.
He was always a trouper, and well known for his after-show sessions. He played 21 nights over August and September at the O2 in 2007, so the place has a special association with him. And one great example of his show-must-go-on attitude was his performance at half time at the 41st Super Bowl. The exhibition has some great footage of that show. It was played in a thunderstorm. Forked lightning was shooting out of the clouds, the heavens had opened, but Prince and band played on as if it were a balmy summer's evening. Maybe a bit less dancing, but a truly awesome solo on "Purple Rain". The perfect song for the occasion.
I had the pleasure of seeing Prince live three times. Twice at Wembley Arena in the second half of the 80s, and then in 2014, at the Roundhouse, with Third Eye Girl. What an amazing concert that was. Still going strong, still restless and inventive – some of the versions of old songs that night were remarkable. And that was why it was such a shock when he died, in 2016.
The exhibition doesn't dwell on the circumstances of his death. Nor does it say a lot about the absurd business of changing his name and claiming he was a slave of Warner Brothers in the 1990s. He lost his way at that time, and made some pretty substandard music. But this is a show to celebrate the greatness of the Purple One, and it does that very well.
If you love the music – and the spectacle – of Prince, then you will love this exhibition. If you are just vaguely familiar, it will still entertain you, and maybe whet your appetite for more.
Go see!